In the recent weeks a successful student exchange between the University of California San Diego and the Bauhaus University Weimar, co-sponsored by German American Chamber of Commerce California, has taken place. Six students from UC San Diego's Urban Studies and Planning Program (USP) travelled to the School of Architecture and Urbanism at the Bauhaus University in Weimar, Germany from October 17 to October 24, 2015.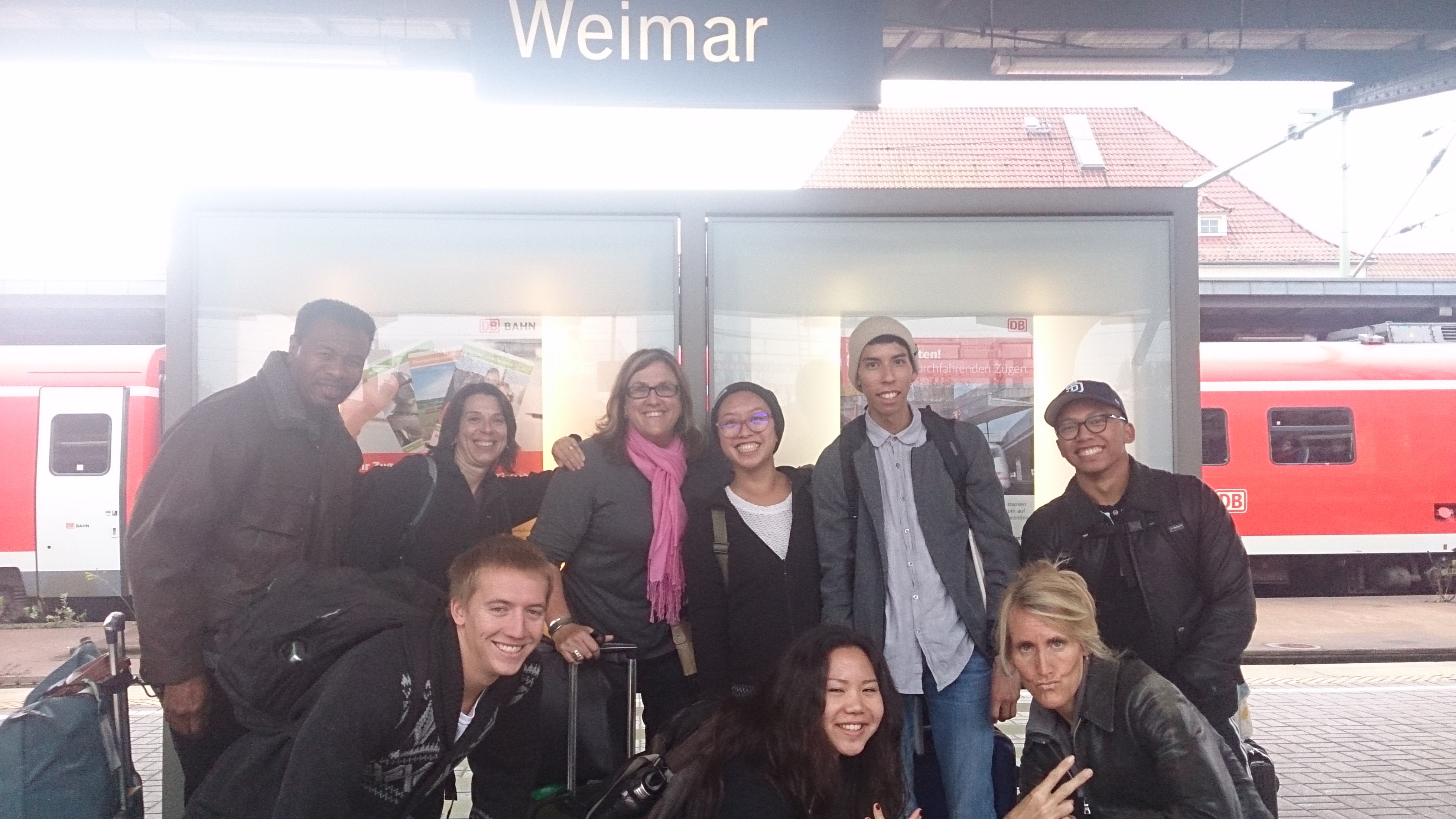 The students were nominated by Urban Studies and Planning faculty members to represent UC San Diego at a week long collaborative urban planning and design workshop with Bauhaus University faculty and students. The students took part in workshops on planning and design pedagogy, practice, and research. For the students, the trip was fully funded by grants and sponsors. See trip photos here.
In order to let the participants share some of their wonderful experiences, the UC San Diego hosted a public lecture in the Center Hall on its popular campus last Friday, November 6, 2015. The students Harold de la Cruz, Ariel Jacome-Lopez, Jane Kang, Garrett Sauls, Ginger Stout and Robyn Wong described the audience some of their impressions of the trip and presented parts of their amazingly developed projects.
The Bauhaus Weimar was granted government funding to form these strategic international partnerships focused on interdisciplinary research and the promotion of young and talented individuals. The UC San Diego was honored to be chosen for this incredible opportunity to represent UC San Diego internationally as well as to build on their studies with the hands-on instruction and international perspective that Bauhaus is famous for.