On October 14-15, the 7th Festival of German Film took place in the heart of San Diego – in Balboa Park. The event was hosted by the German American San Diego Foundation in co-production with the Goethe Institut in Los Angeles. Their mission is to bring the German culture closer to San Diegans and foster mutual understanding by showing selected outstanding German movies. With more than 45,000 Germans living in San Diego county, California's southernmost city has a very large, well integrated, German community.
It was a weekend dedicated to German film, beginning with the Opening Gala on Saturday evening, including a VIP reception pre-screening held on the El Mirador Rooftop Terrace, as well as food and drinks in a casual atmosphere at the foyer of the San Diego Natural History Museum (theNAT) following the movie. Willkommen bei den Hartmanns (Welcome to the Hartmanns) was the opening film, addressing the topic of immigration in Germany in the course of the refugee crisis in Europe in a humorous, entertaining way, with a well-balanced, more serious perspective in certain scenes. See photos.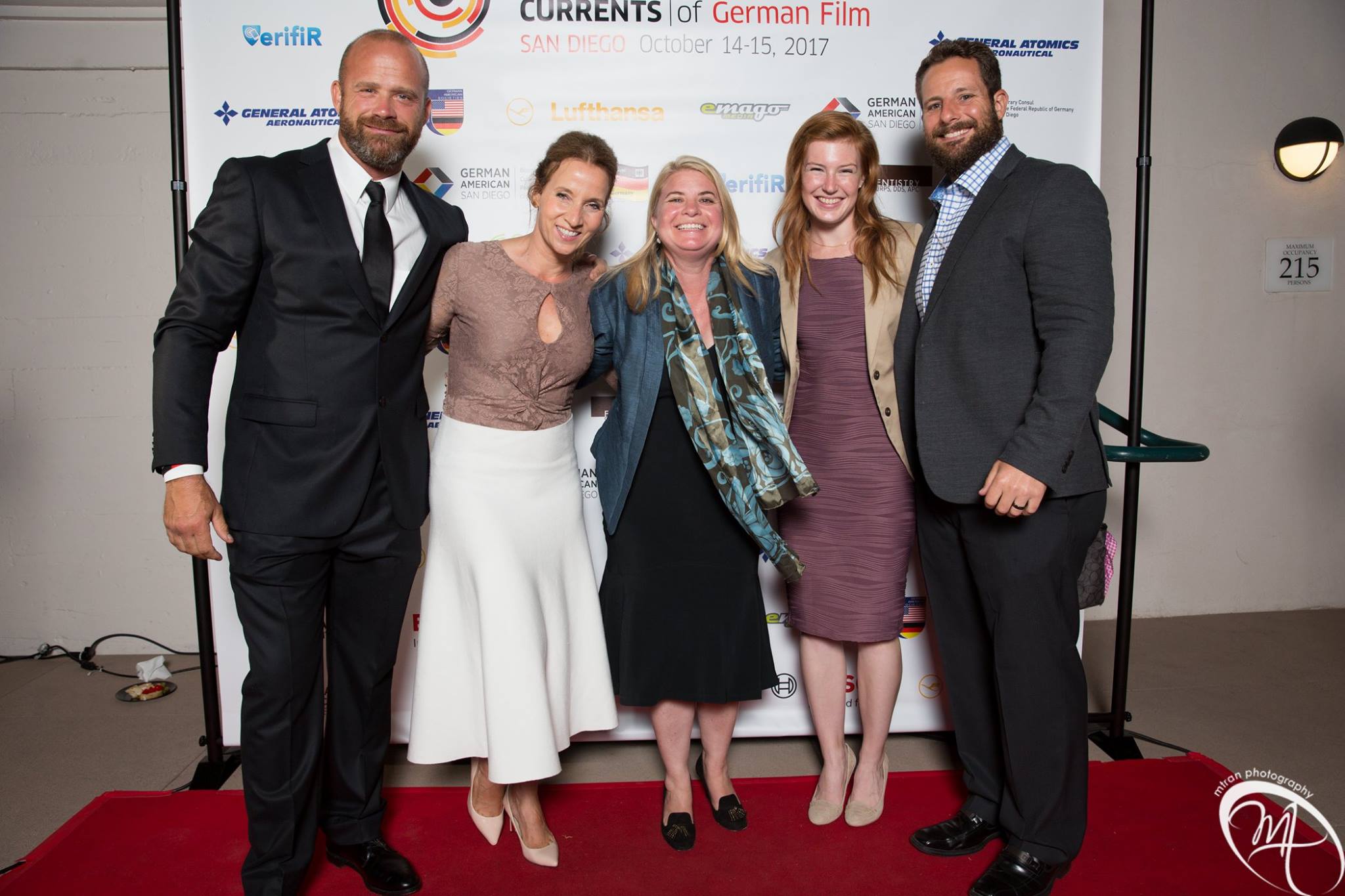 Among the sponsors were Lufthansa – which will be launching their first direct flight route from San Diego to Frankfurt next year, due to the high demand -, BOSCH, Duane Morris, Goethe Institut, General Atomics Aeronautical, The House of Germany, German American Business Association, as well as German Pacific School San Diego just to mention a few.
On Sunday, October 15, four other German films were shown at The Museum of Photographic Arts in Balboa Park. The Film Fest's selection of topics was meant to target a large age group; from youngsters, teens, to adults. The children's movie The Peppercorns and the Curse of the Black King, as well as Goodbye Berlin were screened during the first half of the day. Tiger Girl was scheduled for the afternoon followed by a Q&A with the Director Jakob Lass. Four Against the Bank featuring famous German actors Til Schweiger and Matthias Schweighöfer marked the end of this year's German Currents. All movies had English subtitles to invite non-native speakers and allow a larger audience to enjoy the movies made in Germany.
With a sold out Saturday night Opening Gala and the following successful film screenings, it's safe to say that this year's Festival of German Film allows positive anticipation of next year's event.