On Wednesday, October 26, 2011 it was time for the 5th European-American Business Mixer. The focus was on Entrepreneurship in the Maritime Industry. Hosted by the German Chamber and the chambers from Denmark, France, Sweden, and the San Diego Regional Chamber of Commerce. Thank you to our sponsor – The Westgate Hotel. More than one hundred companies presented their businesses.
View event video: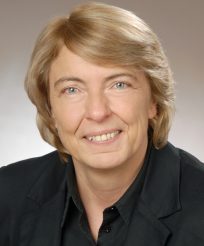 Christiane Perleberg, Board Member of the German American Chamber of Commerce California, and President of Perleberg Pharma Partner Health Research. She has more than 20 years of experience internationally, specializing as a consultant for global qualitative market research in the medical field, medical device testing, and healthcare industry.
"Promoting Maritime Trade and Investment"
Julia Rauner Guerrero, a Senior International Trade Specialist for Marine Technology, Clean Technology, and Aerospace-Defense at the U.S.Commercial Service – San Diego will open the Business Mixer on the topic "Promoting Maritime Trade and Investment".
Charles Cousin, Owner and Co-Founder of Bellamare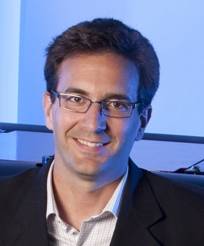 "A European Entrepreneur in San Diego"
"From University funded R&D to commercialization"Charles has been working in the sub sea industry for over 12 years. He is the owner and co-founder of Bellamare, a San Diego based company providing sub sea engineering services with a focus on design and sales of Remotely Operated Towed Vehicles.
Bellamare LLC was created as a service company to the University of Miami, Rosenstiel School of Marine and Atmospheric Science, in order to develop and bring to market a new instrument for marine biologists. Bellamare therefore focused its activities on the manufacturing and commercialization of its ISIIS product line: remotely operated vehicles designed to carry a high performance imaging system used for fisheries research and environmental impact assessment. Bellamare is also actively involved in the development of a state-of-the-art analysis software to identify and count marine organisms imaged with ISIIS vehicles.
Prior to founding Bellamare, Charles led the design and manufacturing of a novel manned submersible while at Seamagine Hydrospace Corporation. This submersible was designed to accommodate three persons and to reach 1500ft depth while complying with strict ABS rules and regulations. The submersible has performed more than a 1,000 dives to date.
Charles has played key roles in both companies, leading teams, engineering efforts as well as promoting growth via contract negotiations or by implementing strategic partnerships. A strong believer in creating solid relationship with his colleagues, vendors and clients, he has also been able to create solid ties to the US and French maritime industries and scientific communities.
Charles Cousin was born and raised in Normandy, France. After his associate degree from the Euro-American Institute of Sophia Antipolis, France, he transferred to the Florida Institute of Technology in Melbourne, Florida where he earned a Bachelor of Science in Ocean Engineering. Charles also holds a Master of Science in engineering in Naval Architecture and Marine Engineering from the University of Michigan, Ann Harbor.
Omer Poroy, Director, Navigation Products at Teledyne RD Instruments

"A success story developing leadership in a worldwide market"
Omer is responsible for the performance of his department and manages domestic and international sales and business development activities. He holds a Master of Science in Ocean Engineering from the Florida Institute of Technology and has been with RD Instruments for the past 10 years.
Teledyne RD Instruments, Inc., located in San Diego, CA, specializes in the design and manufacture of underwater acoustic Doppler products for a wide array of current profiling and precision navigation applications. It operates across the international business scene with offices in Europe and China.