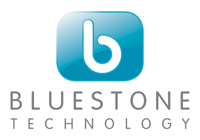 Bluestone Technology GmbH  develops software solutions based on the customer's individual situation. It provides deep knowledge and experience in various and heterogeneous technologies. Bluestone skills include:
Assembler
C
C++
C#
Java,
Linux
Windows,
MacOS
PikeOS
LynxOS
VxWorks
uCLinux
FreeRTOS
AIX
z/OS
UML
SysML
XML
PPC,
IA32
IA64
MIPS
ARM7
ARM9
64k
C167
ATMega
FPGA
Xilinx Virtex 4 & 5
Bluestone also offers radiation hardening tests (SEU/MBU) and  test outsourcing. On December, 3, 2013 Bluestone received the Rhineland-Palatinate Innovation Award together with the University of Applied Science in Mainz for the development of the Personal Pollen Sampler and the Allergy Symptom Diary.
Setting up U.S. subsidiary and assist in launch of U.S. operations.