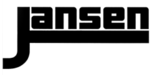 Commercial real estate development project in Boston / Massachusetts.
In-depth market analysis on commercial real estate market of in Boston / Massachusetts.
The study included the analysis of construction costs, sales price per sf, rental prices, to name a few. We looked at the various real estate price indices within scope of macroeconomic developments and financial stability, and suggested ways of systematic monitoring of real estate market developments.
October 2004